For some, the ideal walk in the woods leads to a stunning destination. For others, it is a mad dash against the clock. Then there are the saunterers, those who aspire for an unhurried, Jon Muir-like communion with the wilderness.
I like to be surprised by something along the way.
A few weeks ago, a friend and I set off to walk between two towns in Oaxaca's Ixtepeji municipality. The objective, as such, was to see what was there, not expecting anything in particular.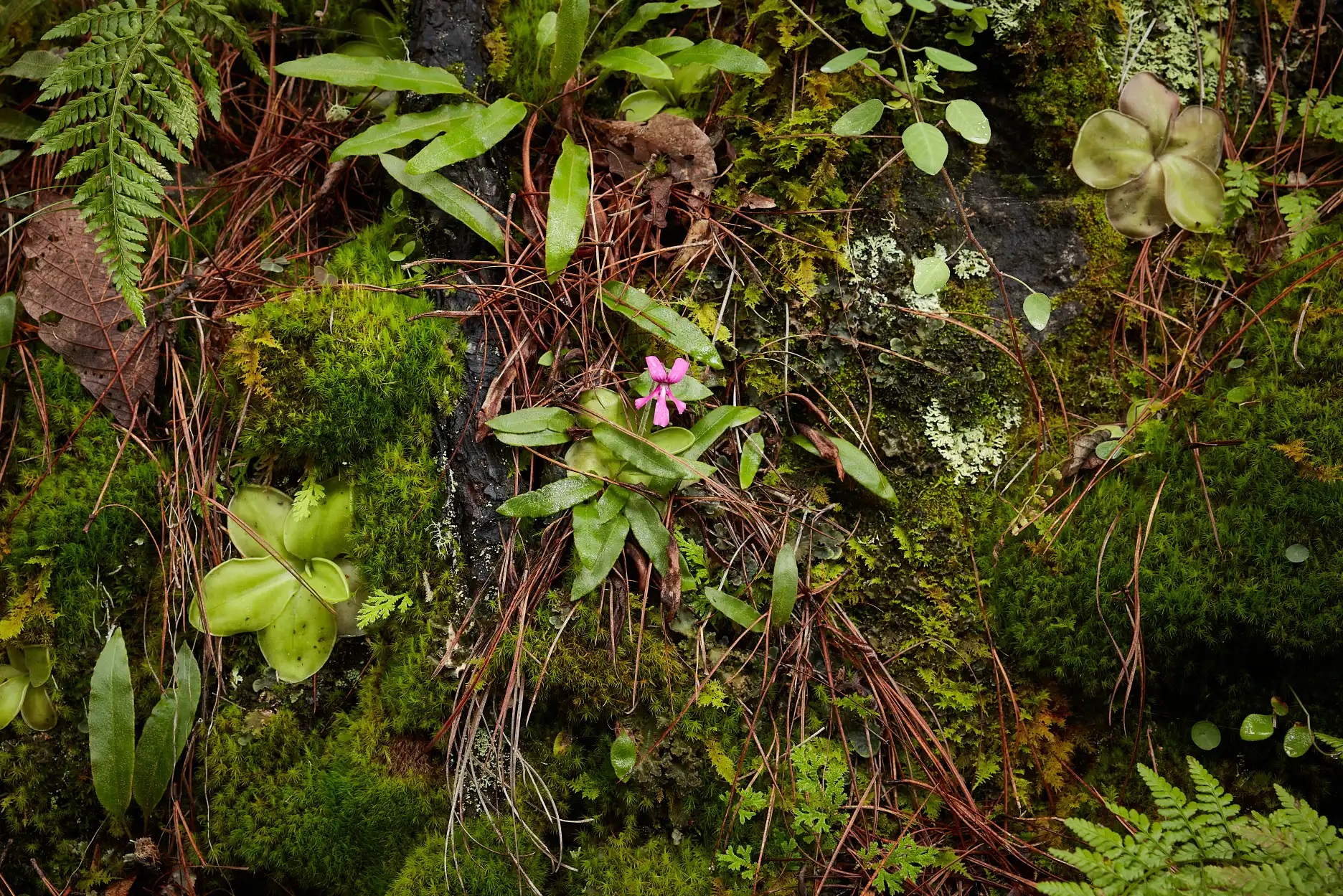 Soon, we began to encounter Pinguicula moranensis plants.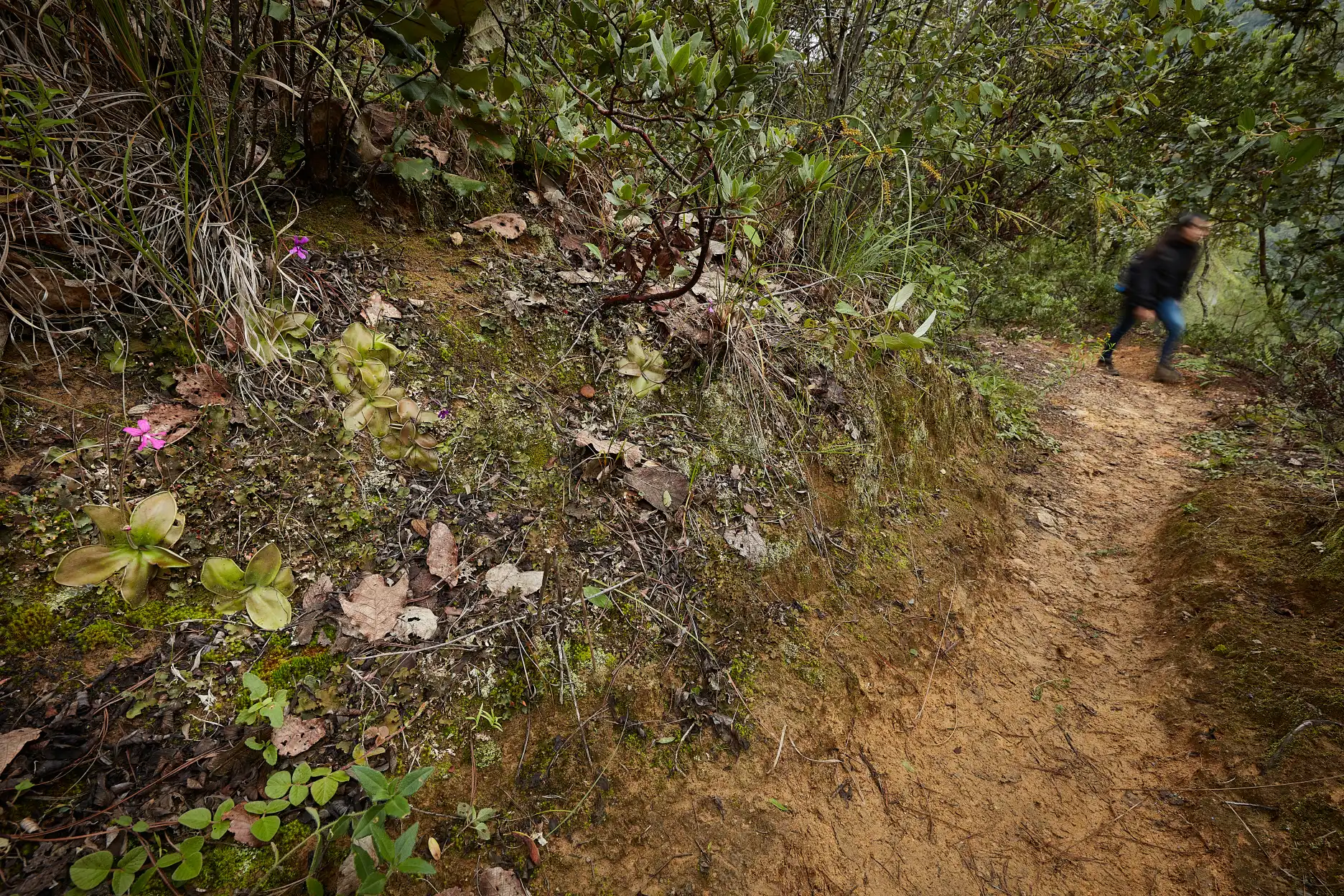 For over half the length of trail, the plants were a common feature lining the sandy clay banks.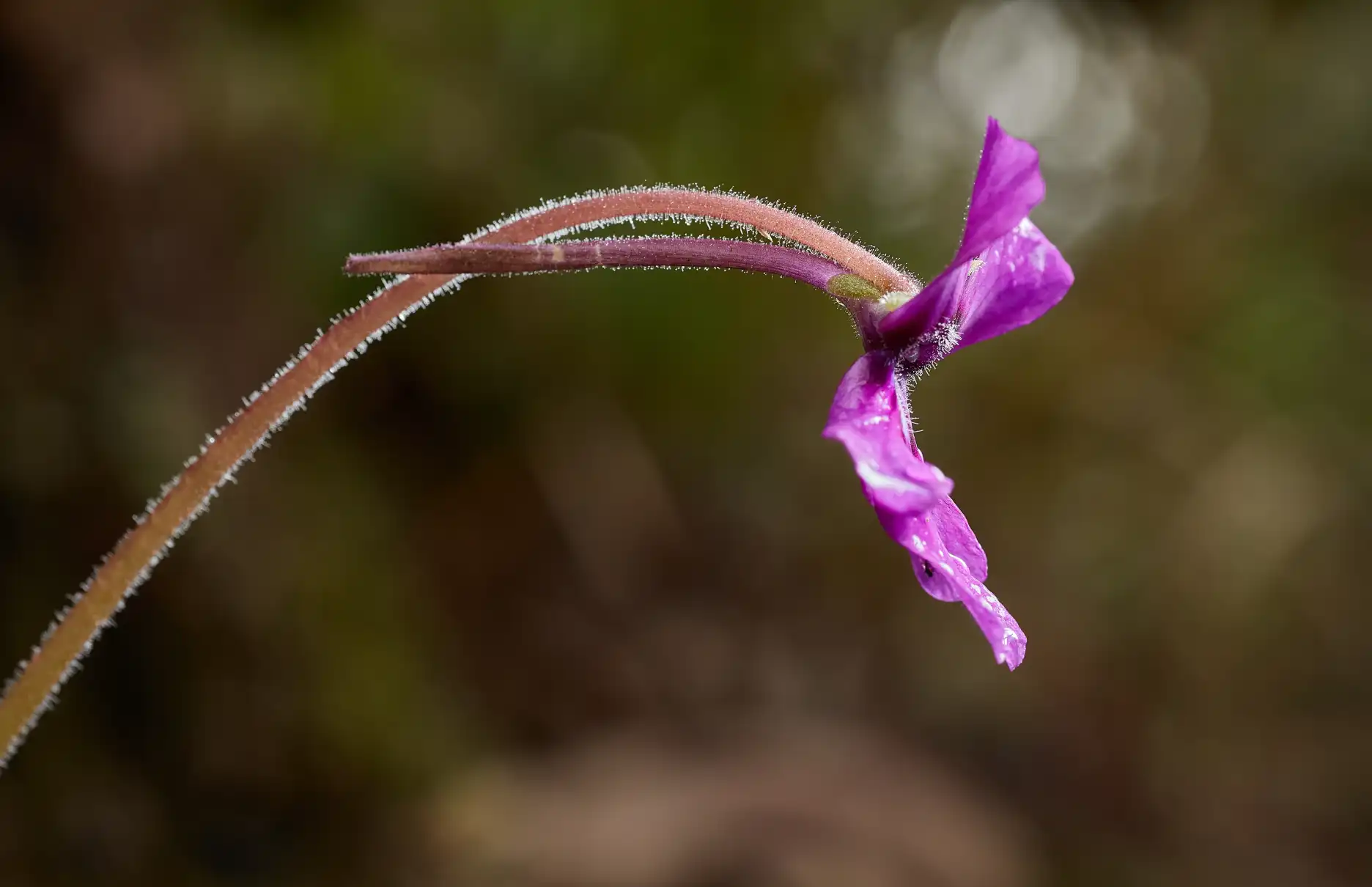 There was some variety in flower form and color, although not as much as I have seen elsewhere.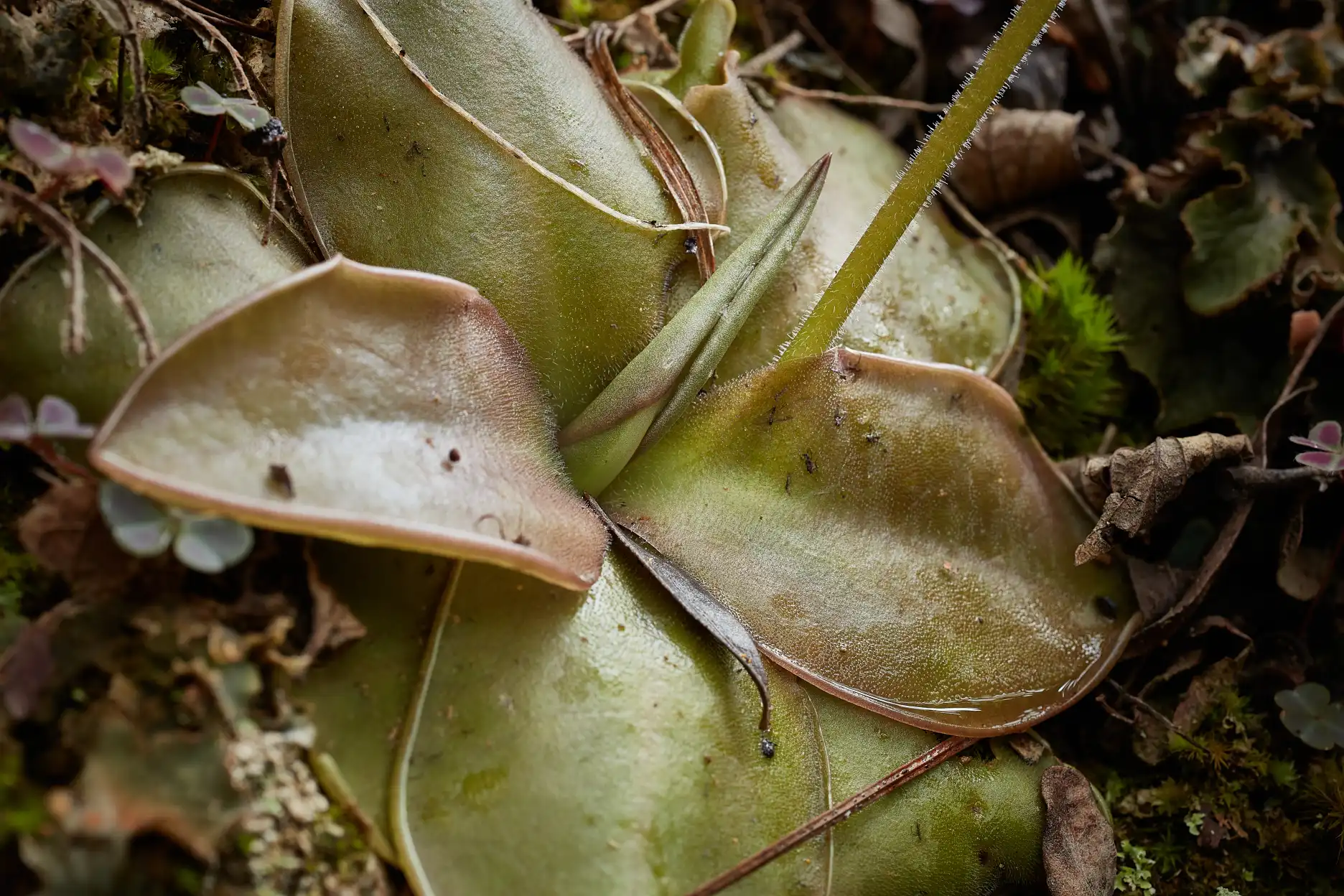 Likewise, some foliar rosettes exhibited sprawling, even etiolated green forms, while plants in brighter locations were more compact, with maroon hues.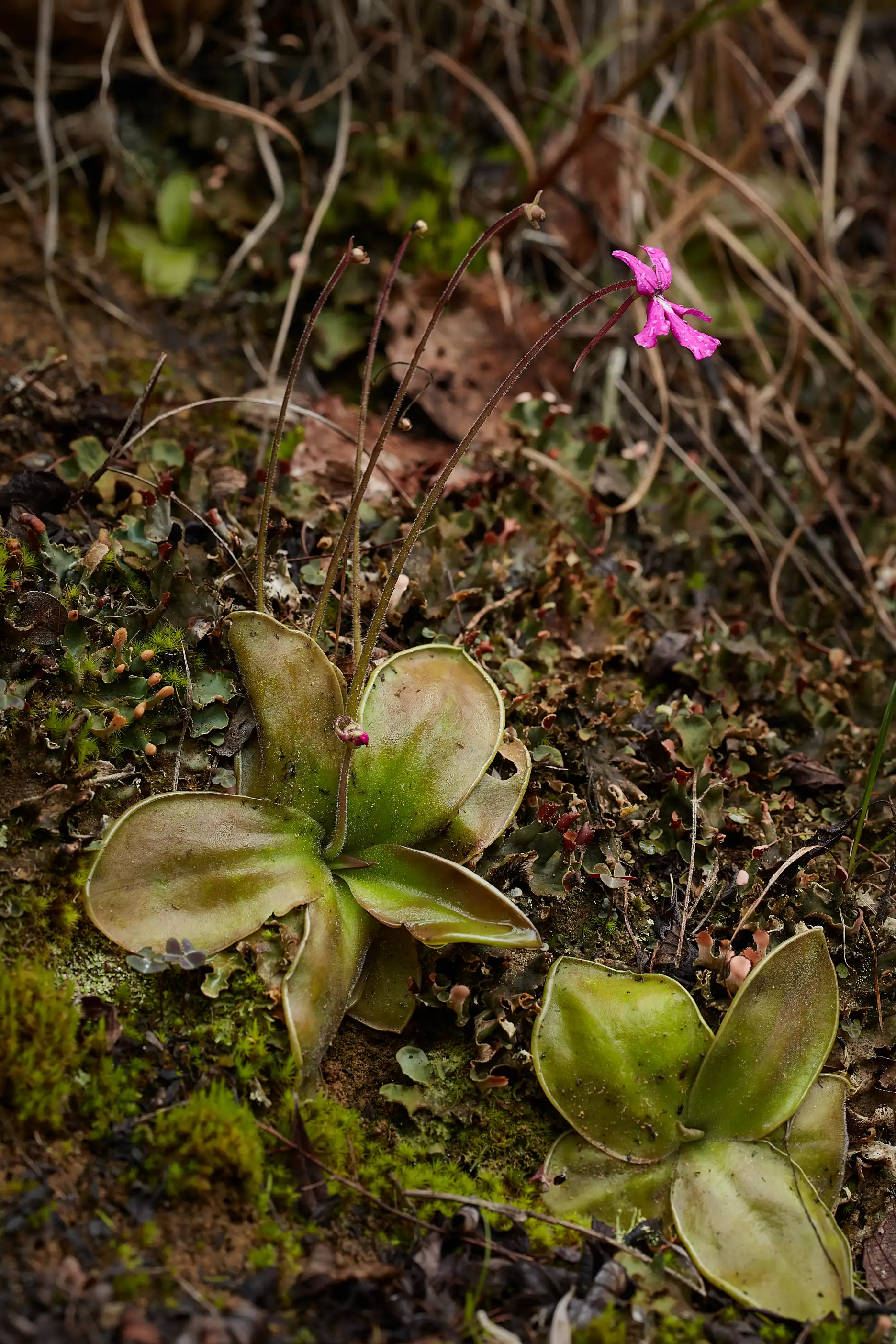 In cultivation, the Pinguicula species from Mexico appear more vigorous when they receive enough light that the leaves begin to color up. When observing the plants in situ, I'm not sure that they actually grow better in brighter conditions, of if I simply prefer the aesthetic attributes of plants that receive more light.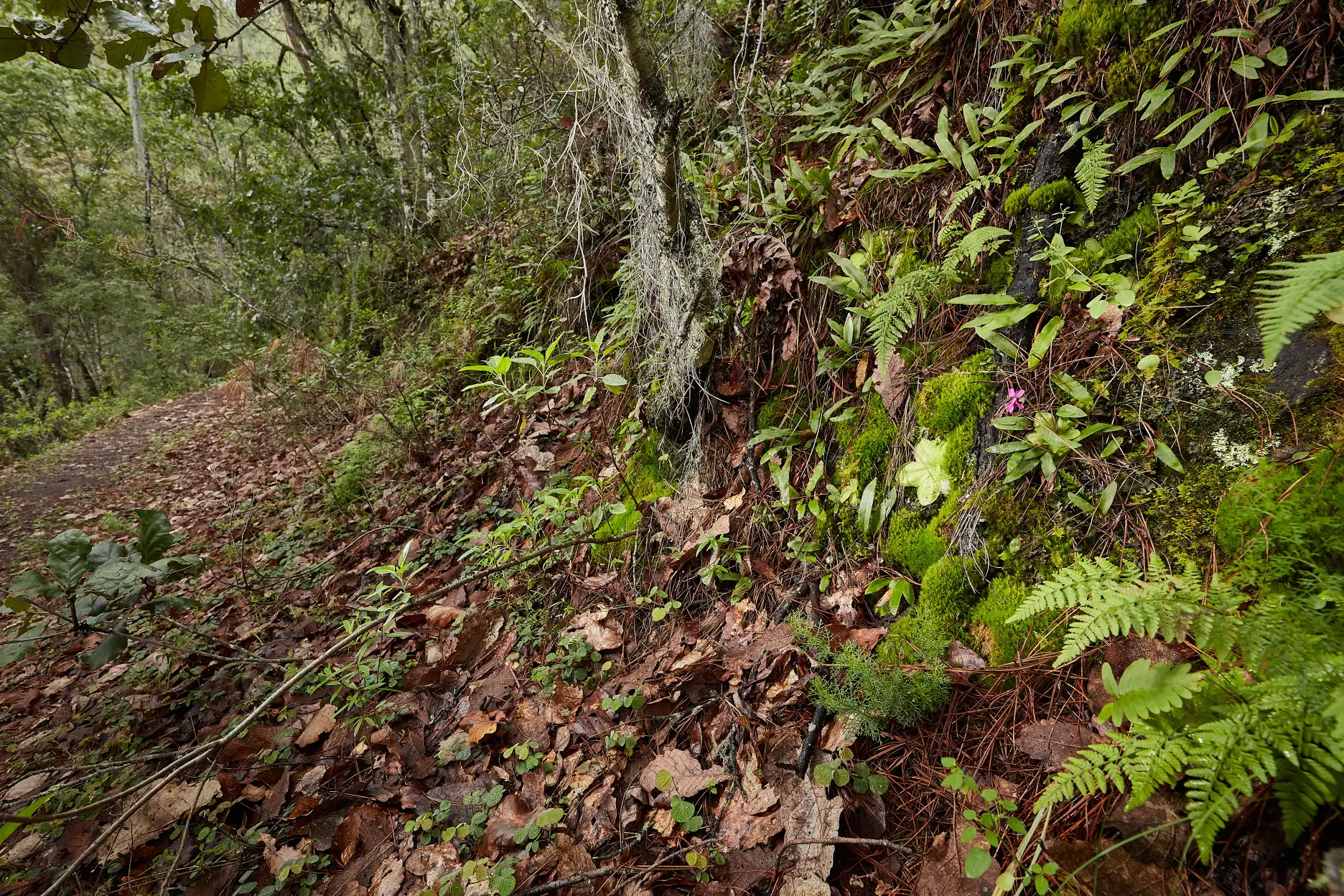 These Pinguicula moranensis plants seem to flourish and flower as abundantly in relatively shaded areas as they do in brighter spaces. Perhaps light is a less important environmental component than other aspects of a given microclimate. Are attributes like water availability or lack of competition more determinate?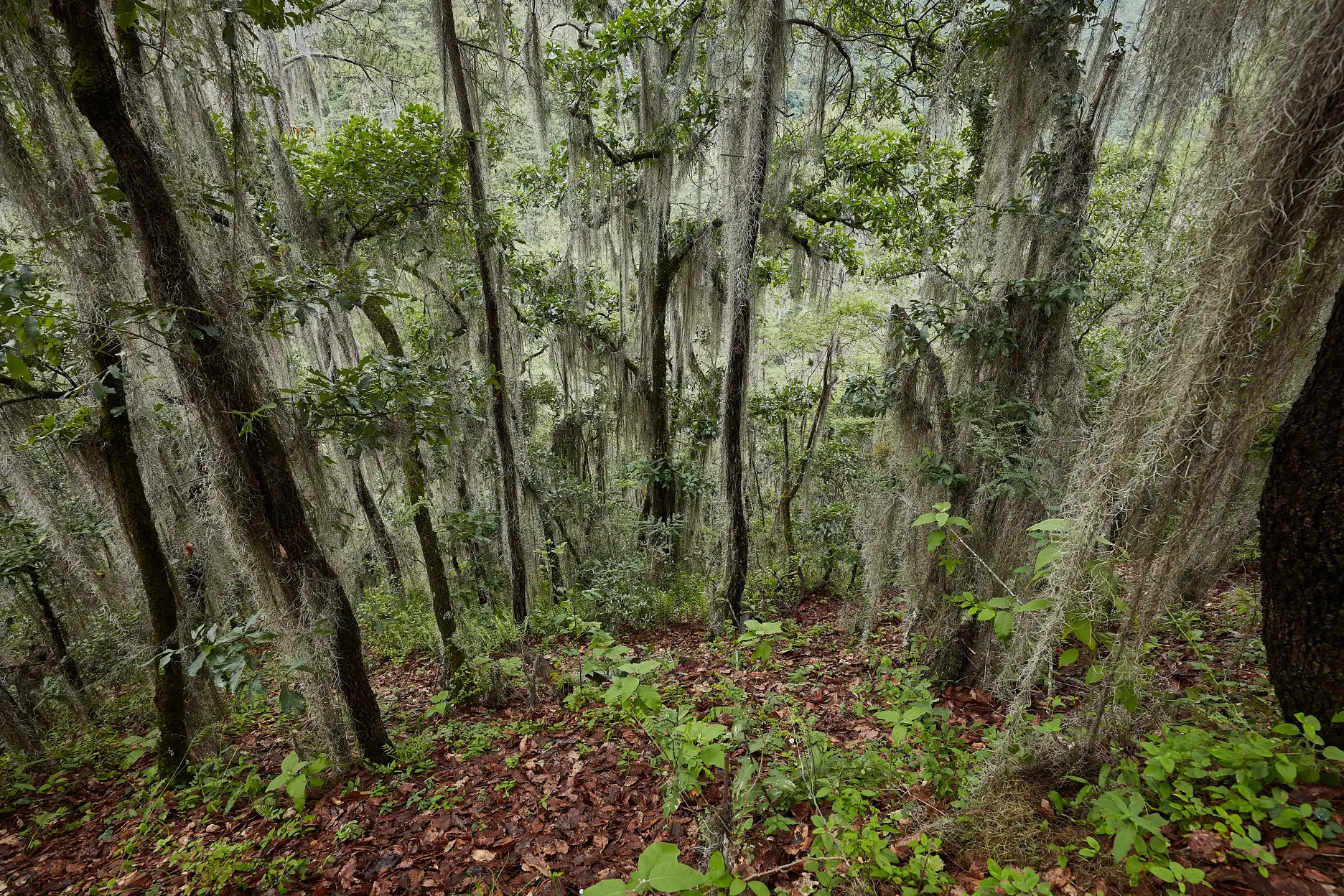 After exiting the trail for a dirt road leading into town, a splash of bright green filiform leaves caught my attention.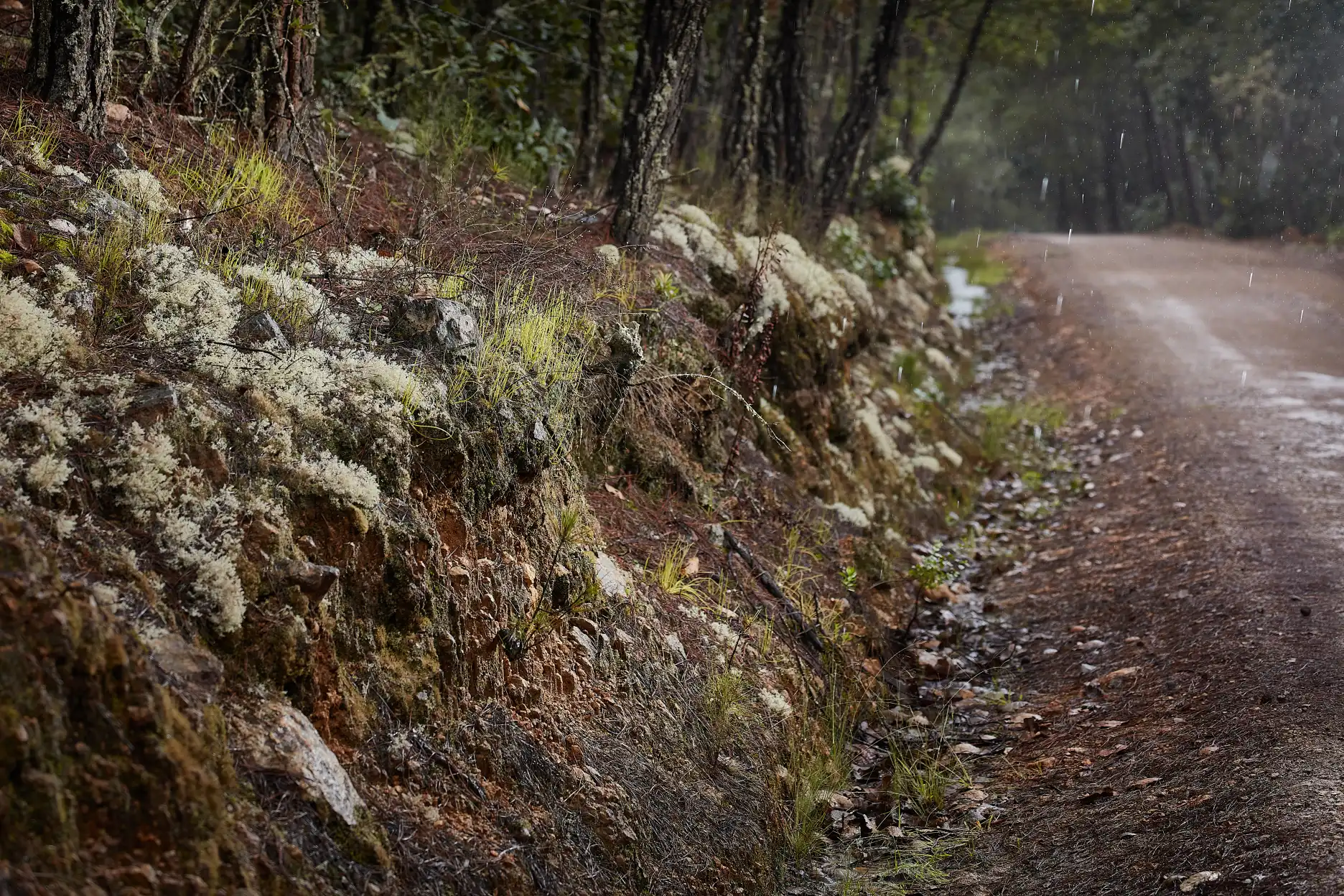 It was Pinguicula medusina!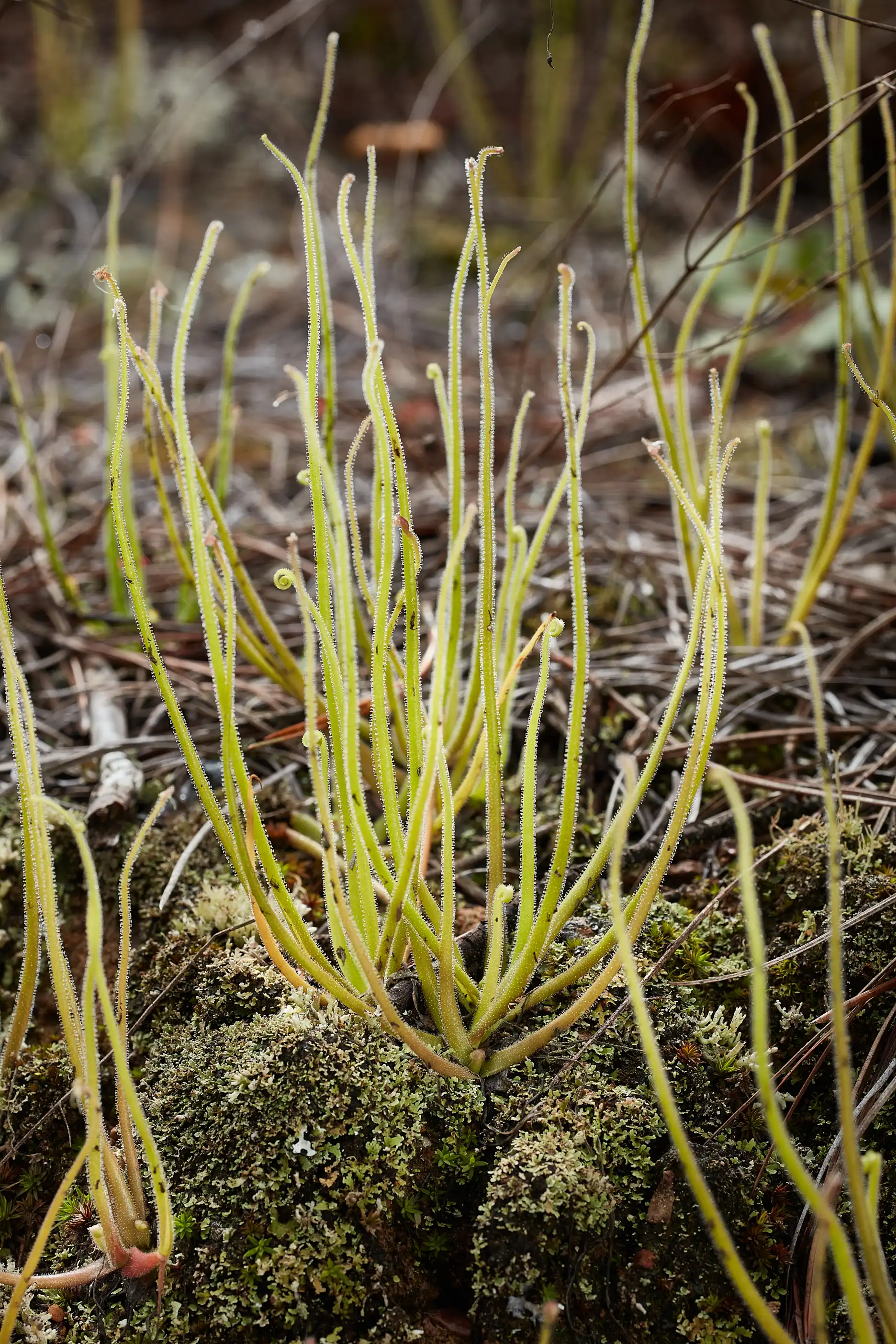 On the first visit to the site, I didn't realize that the plants were P. medusina, not P. heterophylla. Returning later to photograph the plants, I started to see plantlets forming on the tips of many leaves, a key feature that distinguishes the two species.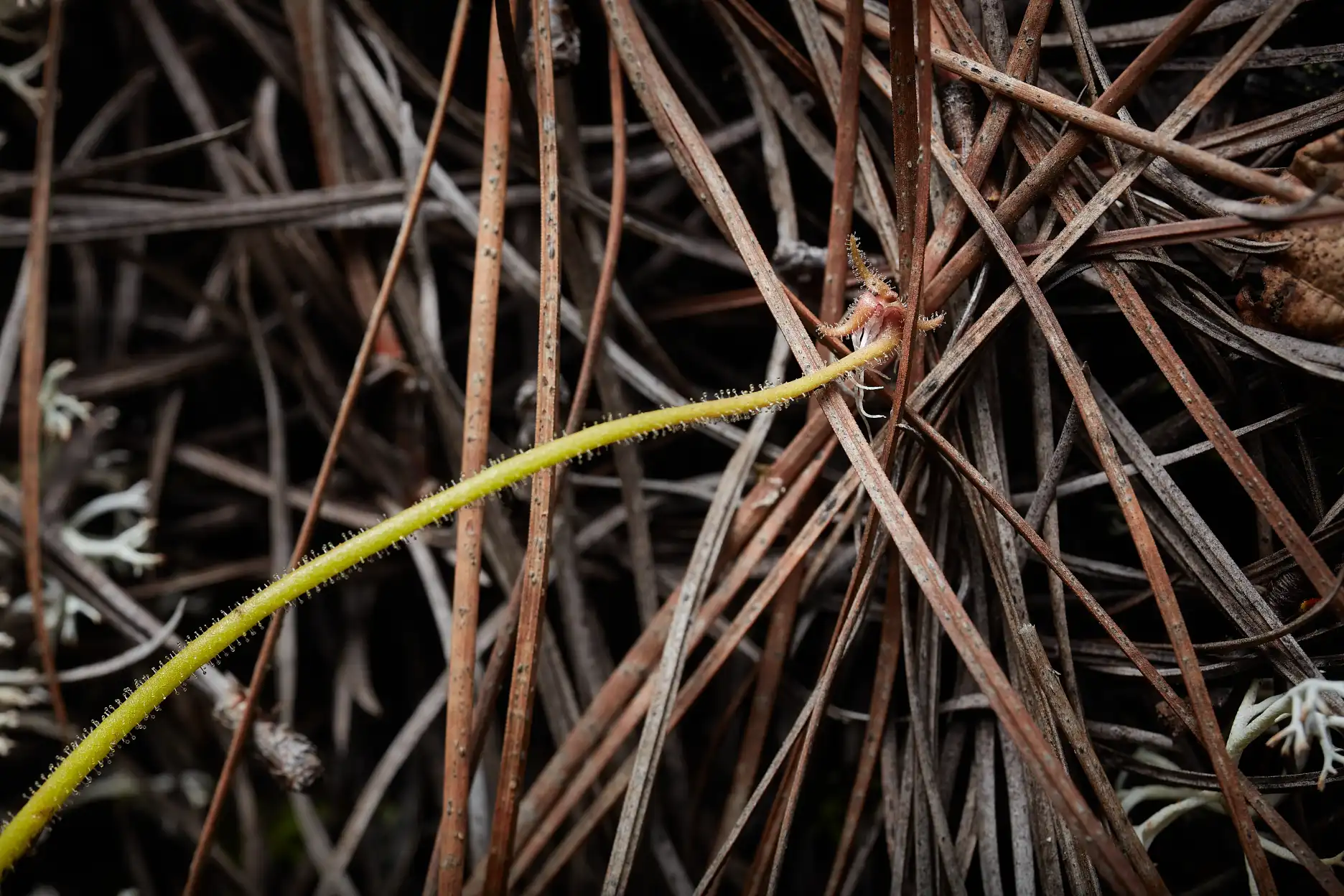 There are some Drosera that sometimes produce plantlets on leaves if the cultural conditions align. The habit is unusual in Pinguicula.
Fascinating, aren't they?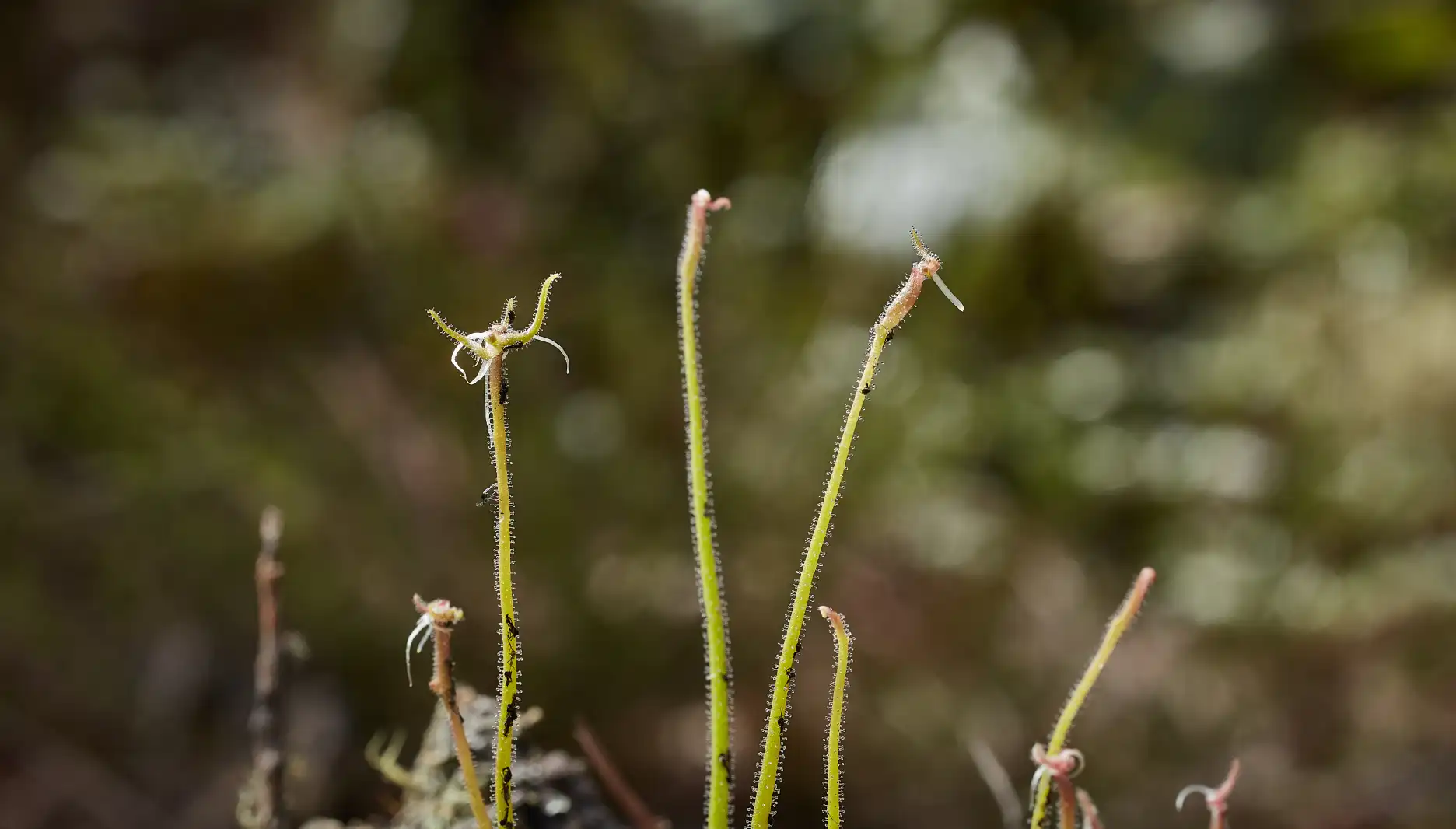 Like Pinguicula moranensis, the P. medusina inhabit a variety of areas, some bright, others less so. In the case of P. medusina, none of the plants took on substantially darker coloration than others. This is totally unlike the plants in the type locality, which have a bright red hue.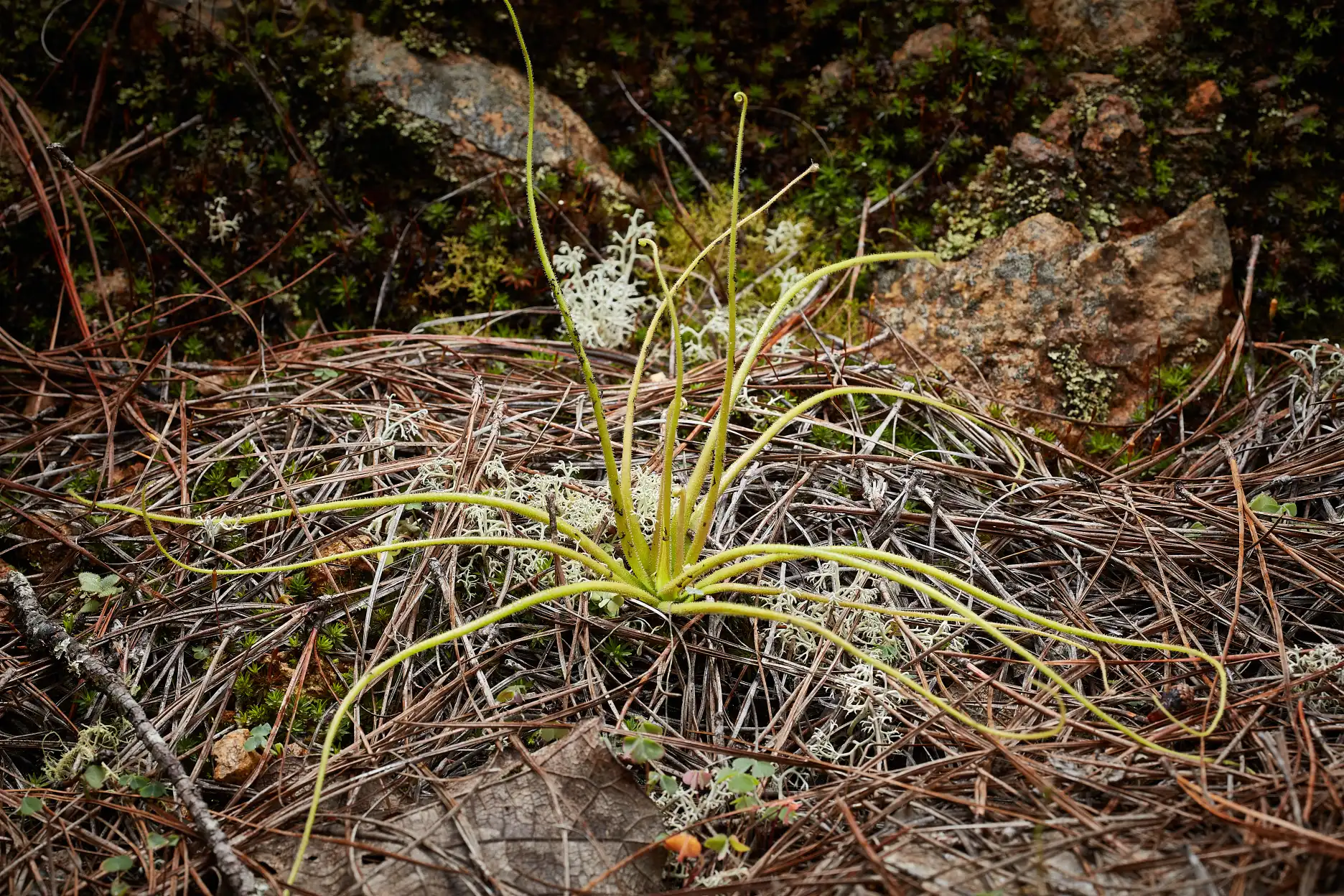 The specimens in these photos are all from a relatively bright roadside location, where the plants appear more vigorous and numerous than in more heavily shaded areas.
Surprisingly, the plants did not have any seeds of flowers from this season. Do they bloom from their winter rosettes in the Sierra Norte? These plants are quite far from the type location in the Mixteca region of the state. Will the flowers conform to those of the type description?
Likewise, the soil conditions here are vastly different from the limestone of Laguna Encatada, the type location.