Known primarily for casinos, egg tarts, and its proximity to Hong Kong, Macau is also home to a small selection of carnivorous plants. Drosera spatulata, Nepenthes mirabilis, Utricularia bifida, and U. caerulea may not be the sort of exotic rarities apt to excite the botanical cognoscenti; nonetheless, observing them growing together on a rugged maritime hillside is not an everyday occasion for most plant nerds.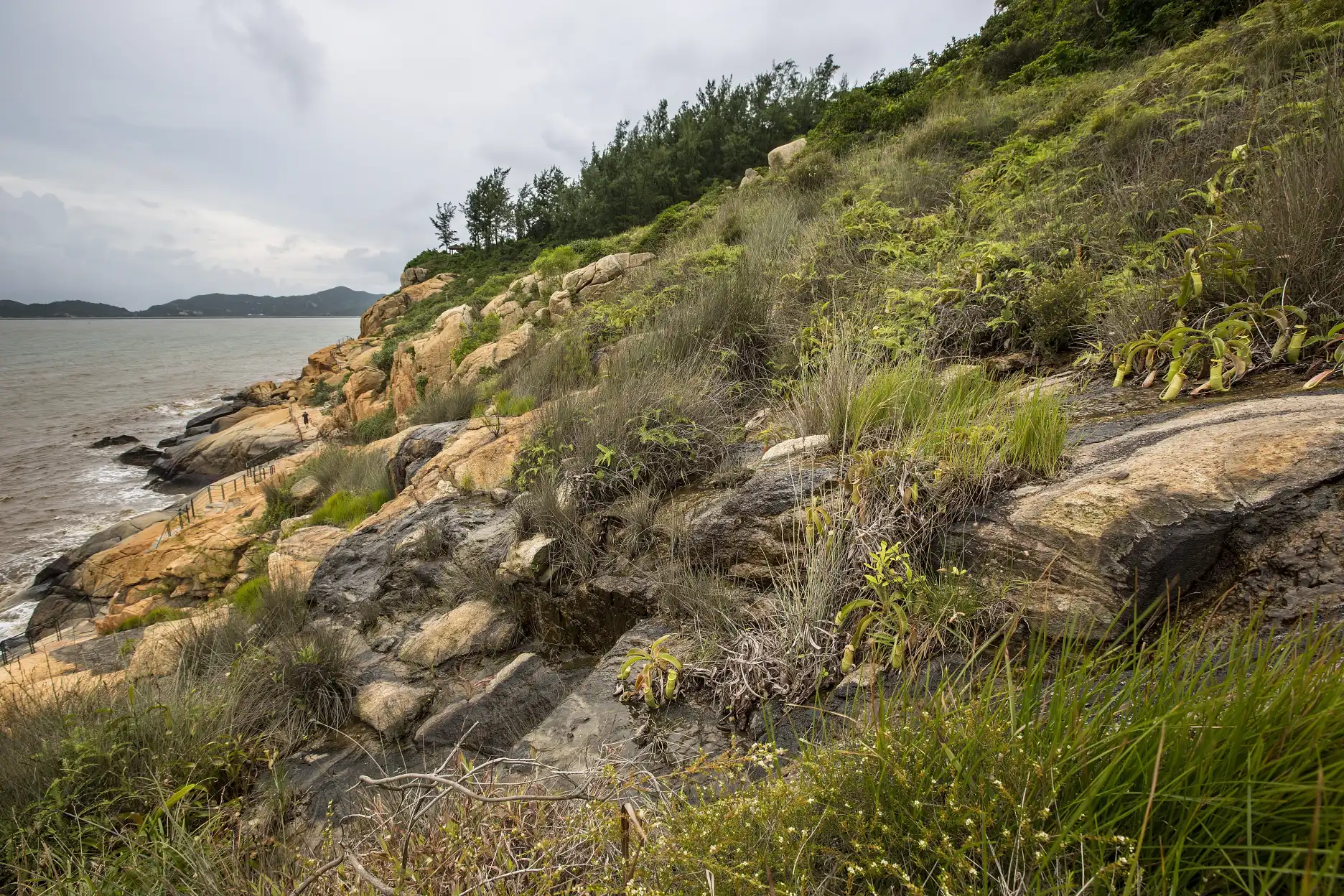 The Macau peninsula itself and Taipa island may have once had populations of carnivorous plants; now, the territory's insectivorous inhabitants are relegated to Coloane island. Coloane is the least-developed section of Macau but is facing increasing development, as is nearly all south China. This site is situated on a rocky granitic hillside between Hac Sa and Cheoc Van beaches on Coloane's southern apex. The spot seems relatively unlikely to sprout a forty floor luxury apartment complex or mega resort anytime soon.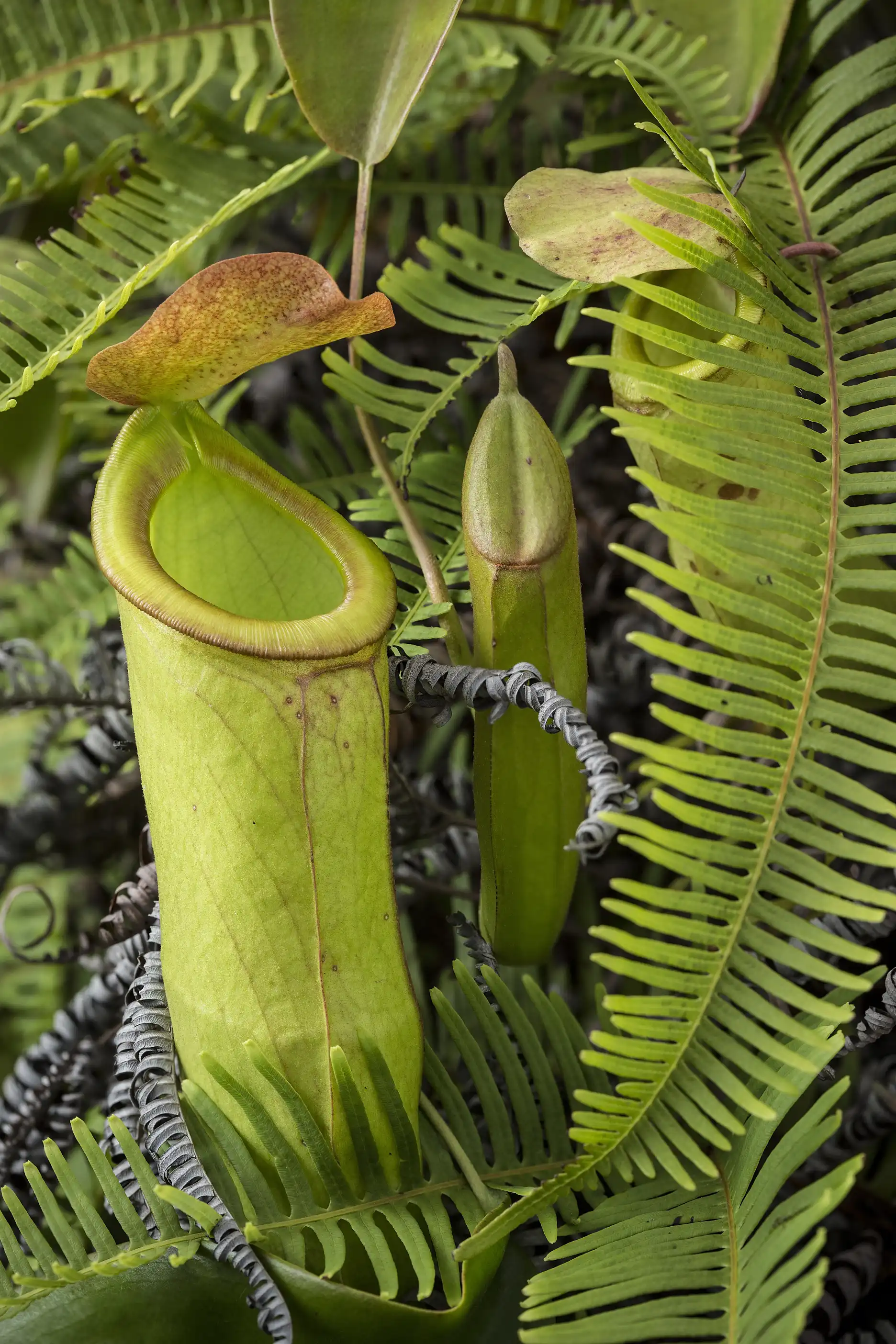 Nepenthes mirabilis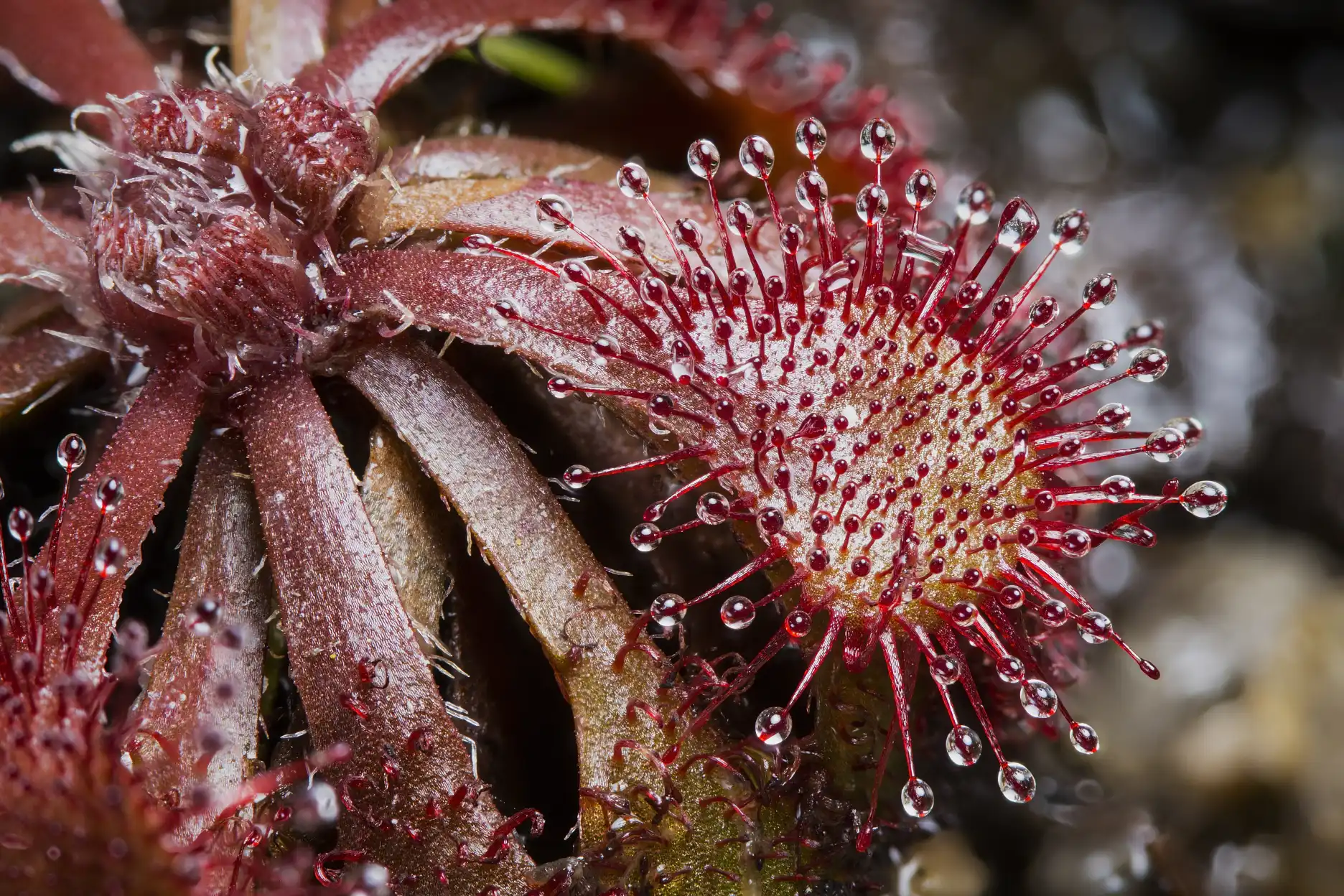 Drosera spatulata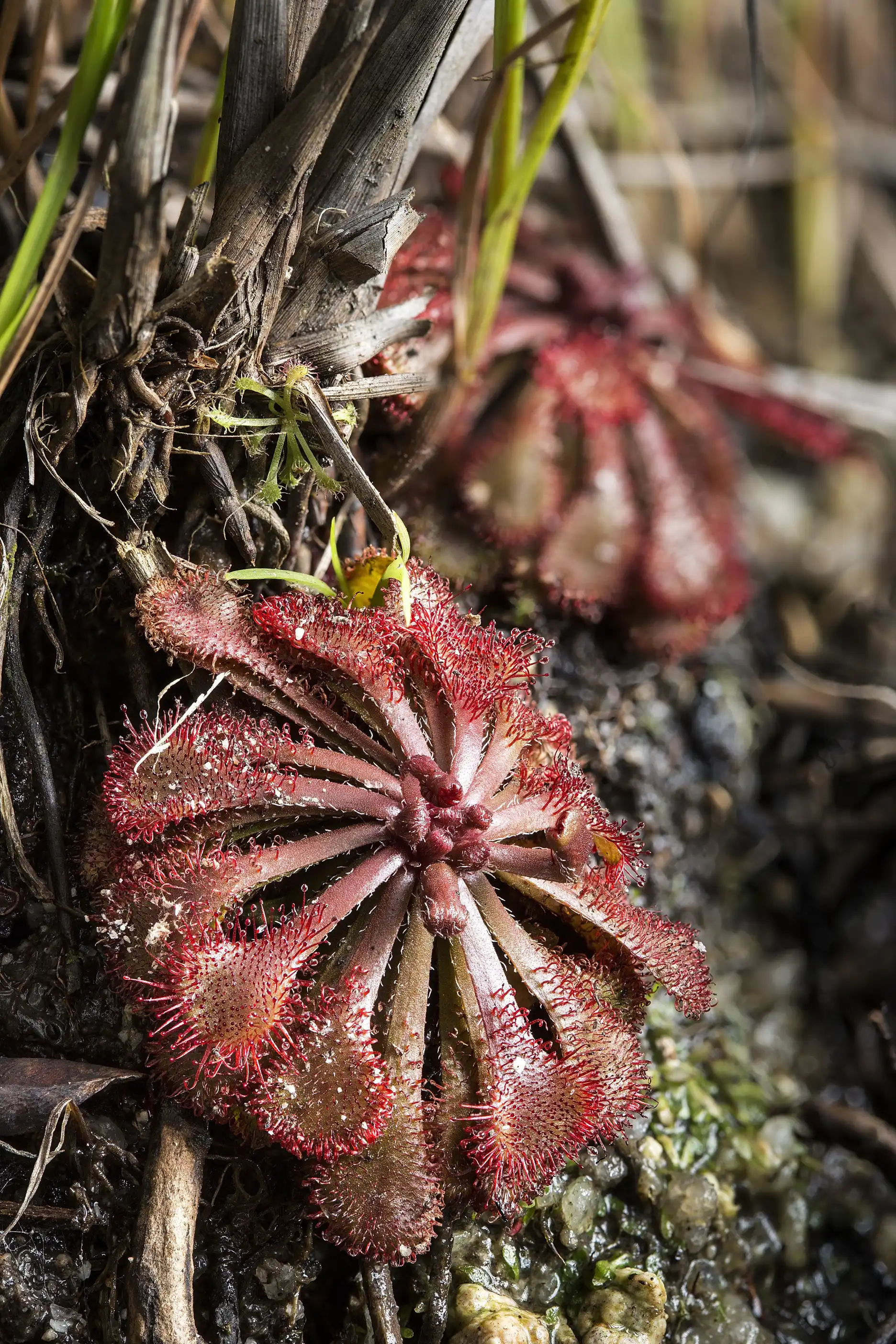 Drosera spatulata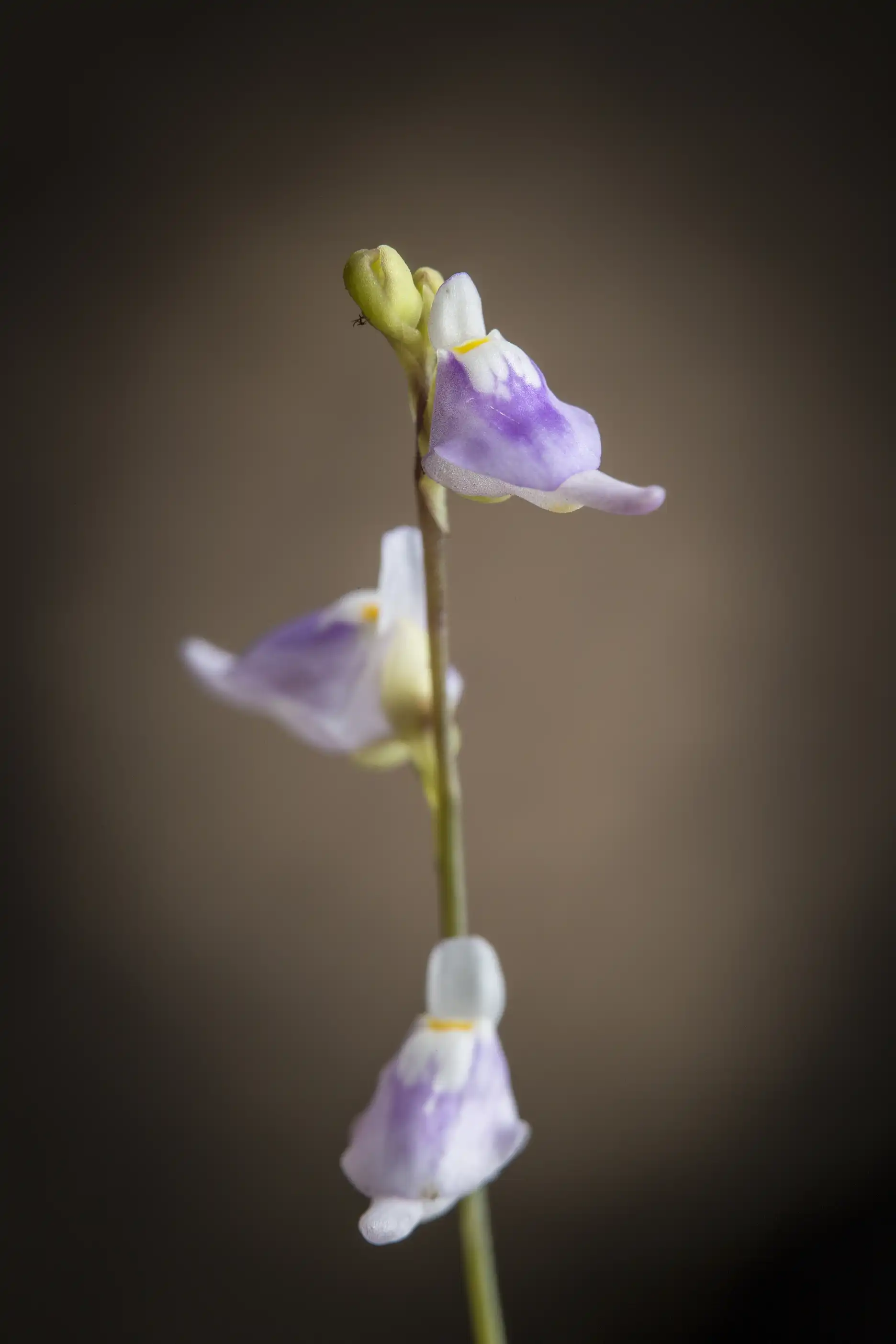 Utricularia caerulea
These flowers are a few millimeters long; even with high-speed strobes, photographing them on a windy hillside is extremely difficult.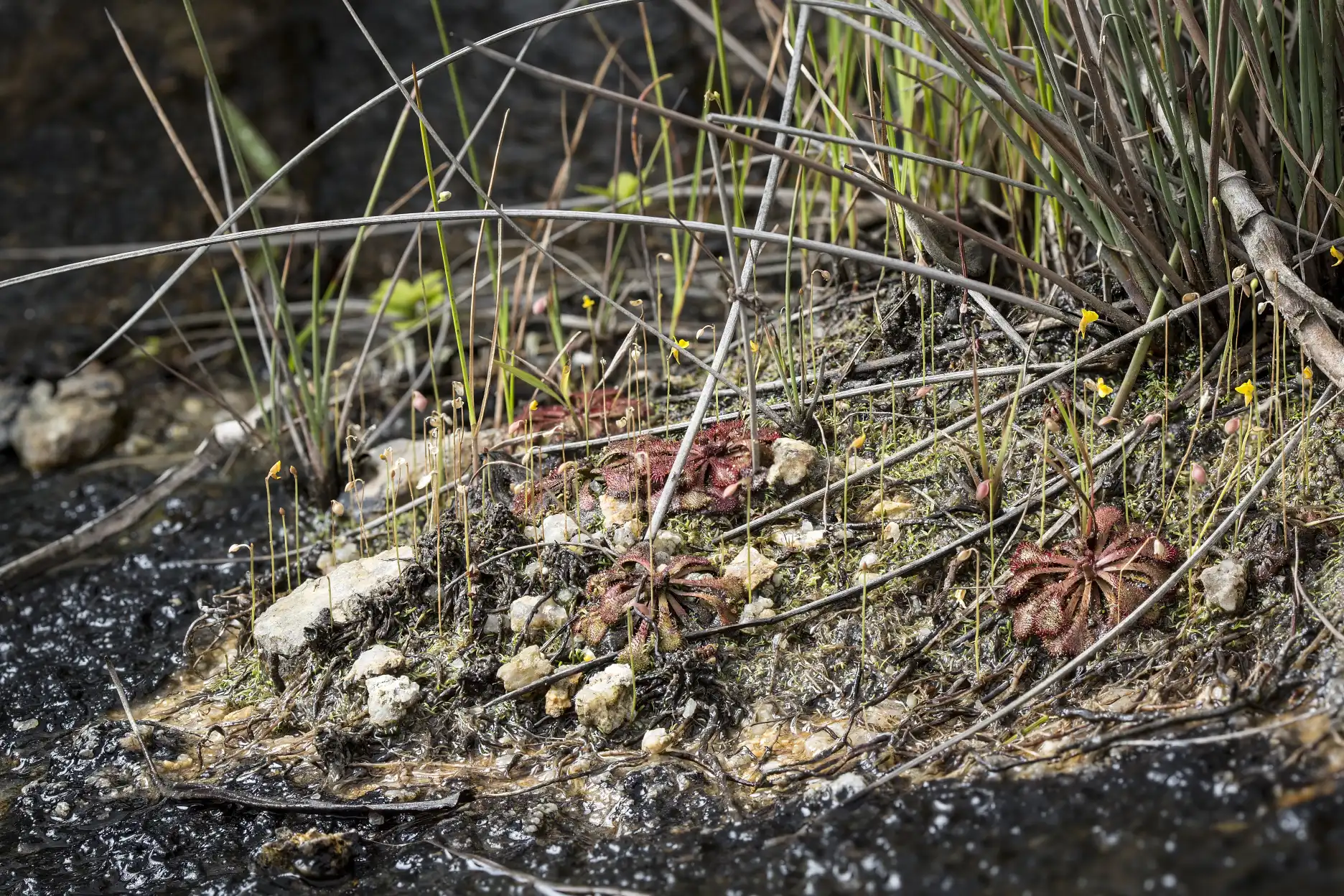 Drosera spatulata and Utricularia bifida
Nepenthes mirabilis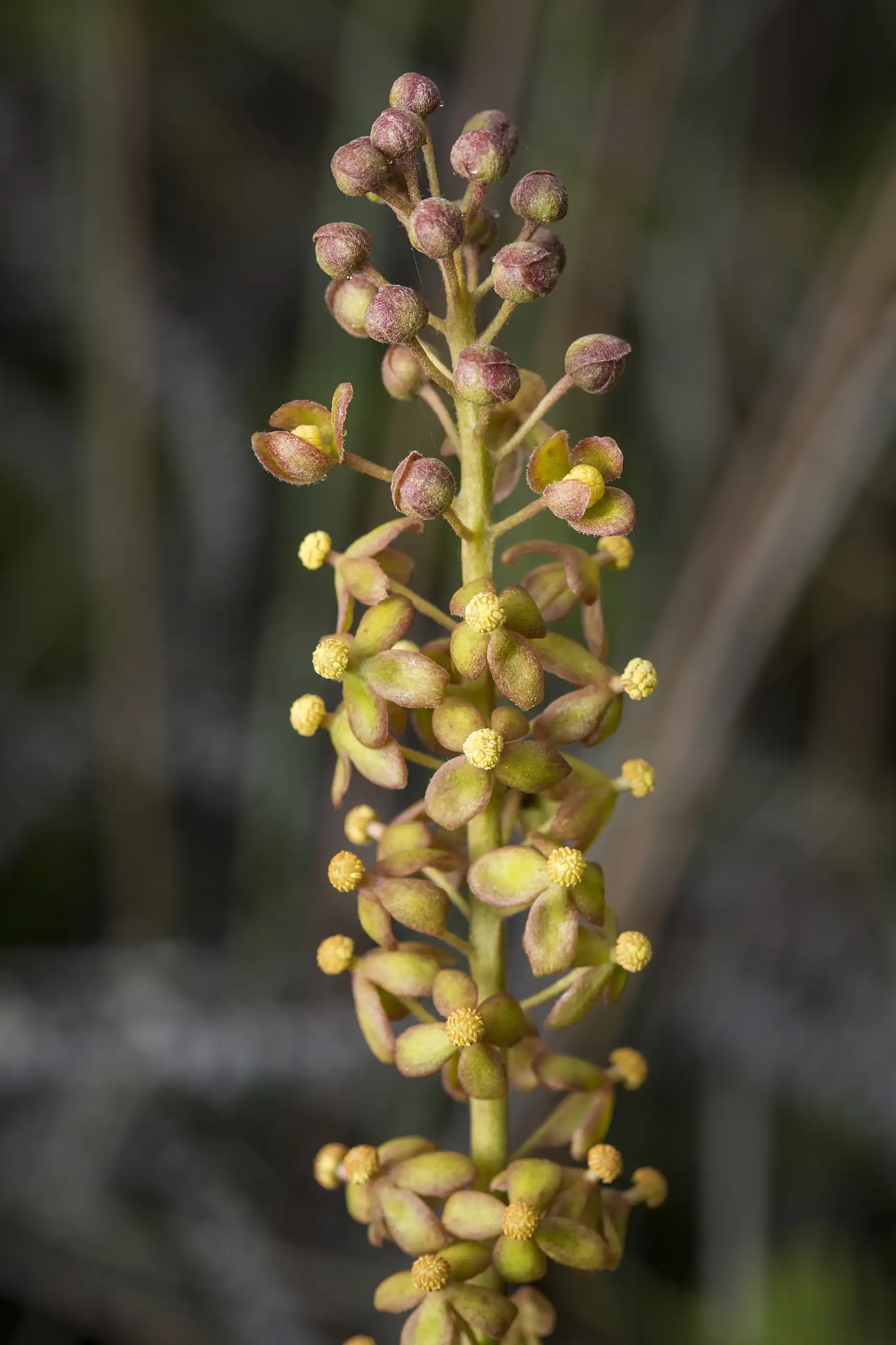 Nepenthes mirabilis flower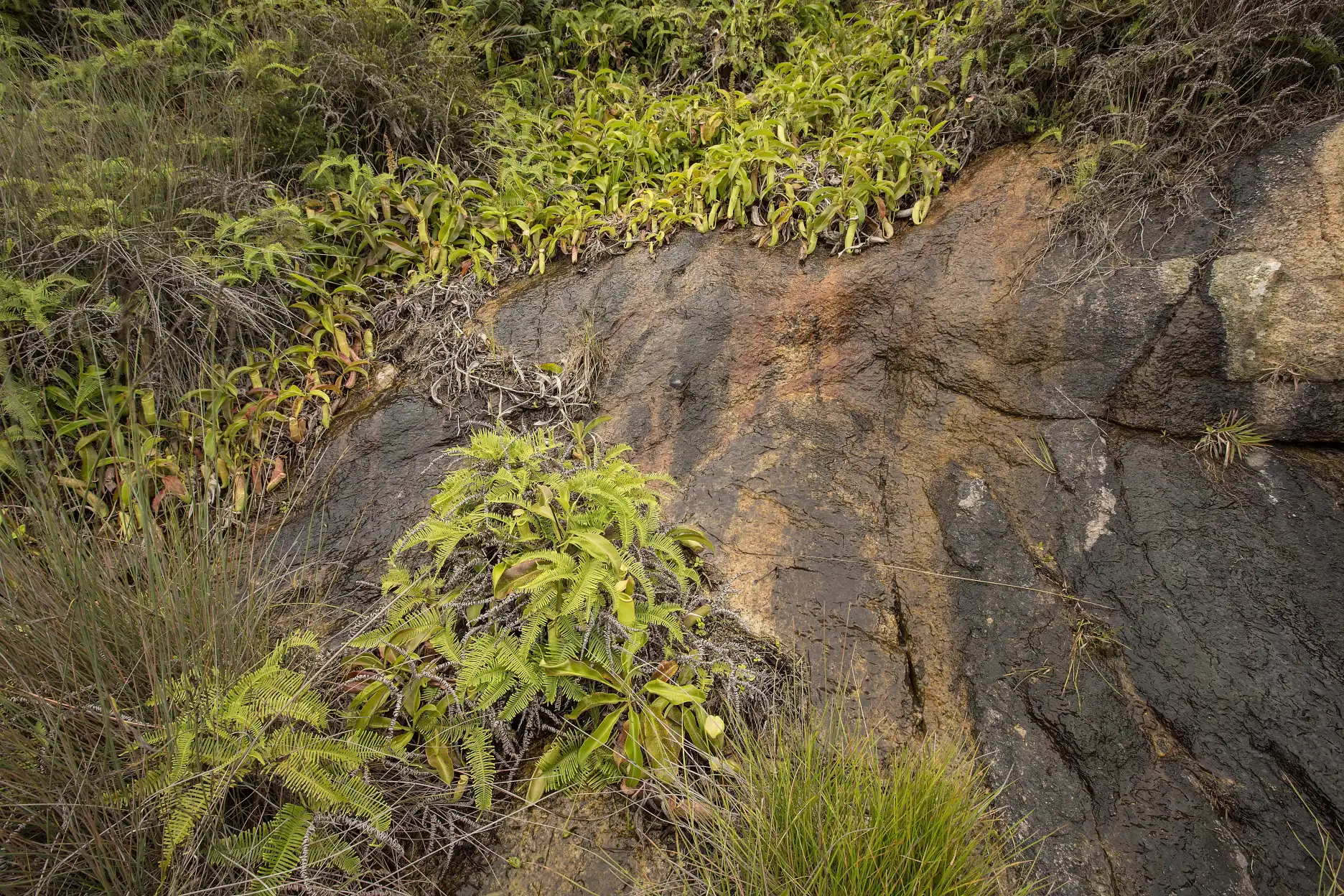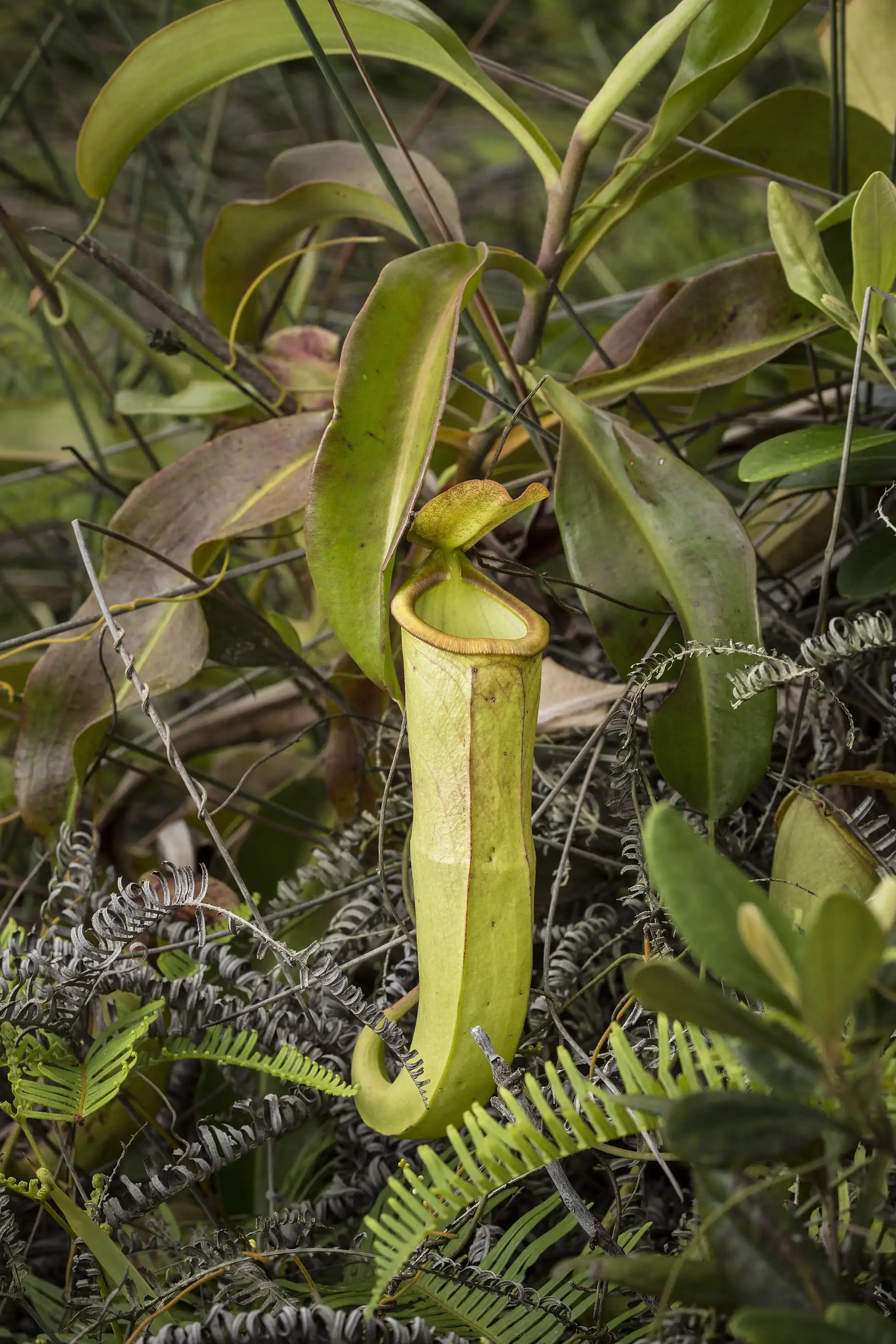 Nepenthes mirabilis